Estonia was the first country to adopt an online political voting system!
99% of state services are available online.
Over 50% of Estonia is covered with the forest!
Sauna is a way of life! Private homes often have their own sauna.
World clean-up day initiative started from Estonia in 2008!
Estonians have founded 10 unicorns – Skype, Playtech, Bolt (formerly Taxify), Wise (formerly TransferWise), Pipedrive, ID.me, Zego, Gelato, Veriff and Glia.
The Republic of Estonia is situated in Northern Europe along the Baltic Sea and has approximately 1.3 million inhabitants. Tallinn, the capital of Estonia, lies on the Baltic Sea coast, only about 60 kilometres (40 miles) south of Helsinki, across the Gulf of Finland. The population of Tallinn is approximately 435 thousand. Other bigger cities are Tartu, Narva and Pärnu. The official language is Estonian. However, most of the people also speak either Russian or English or both. Most of government services are also available in Russian and English.
The territory of Estonia covers 45 thousand square kilometres (17 thousand square miles). Estonia is a lowland country with an average elevation of about 50 meters (160 feet) and a considerable part of the territory covered with wetlands.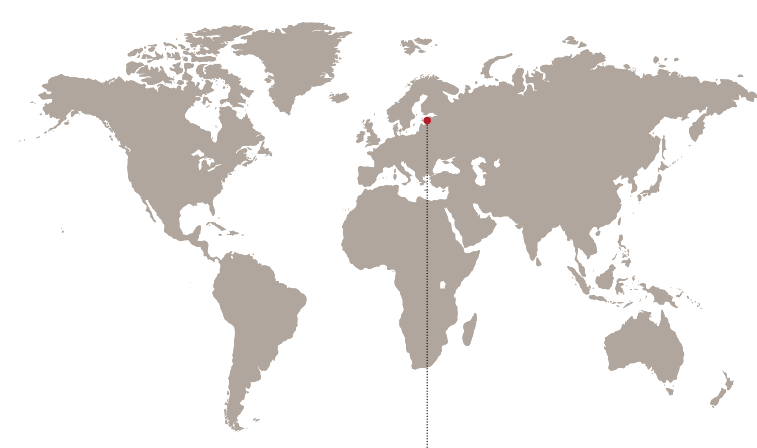 Estonia is the leading country in Central and Eastern Europe in terms of attracting foreign direct investment. Estonia is within a 3-hour flight from most major European, Scandinavian and Russian cities. Overall, the business climate in Estonia is characterised as free business and trade in alignment with EU practices. Many companies are subsidiaries of European, particularly Scandinavian, firms. Estonia has some of the highest credit ratings in the region (Standard & Poor: AA-; Moody's: A1; Fitch IBCA: AA-).
Estonia is a member of the euro area since 2011 and has a membership in Eurozone, WTO, NATO and OECD.
Most importantly, Estonia is one of the leading countries in the world in creating and implementing e-government solutions and cybersecurity. 99% of people use Internet banking services and more than 95% complete their income tax return over the Internet. Estonia hosts both the cybersecurity centre of NATO and the IT-agency of the European Union.