In corporate relations, it is essential that you know your potential business partners and in many cases, your customers. You have probably noticed phrases like "trusted" and "transparent" when hearing about e-Residency or about Estonian business environment. This does not imply that the Estonian business environment is a Utopian environment, where everyone has good intentions. It is business as usual here too.
What is different though, is that thanks to digital solutions and a legal framework in place, information about Estonian companies and persons associated is easily publicly accessible, making it more comfortable for you to do a background check on your potential business partners or customers.
In practice - Choosing a business service provider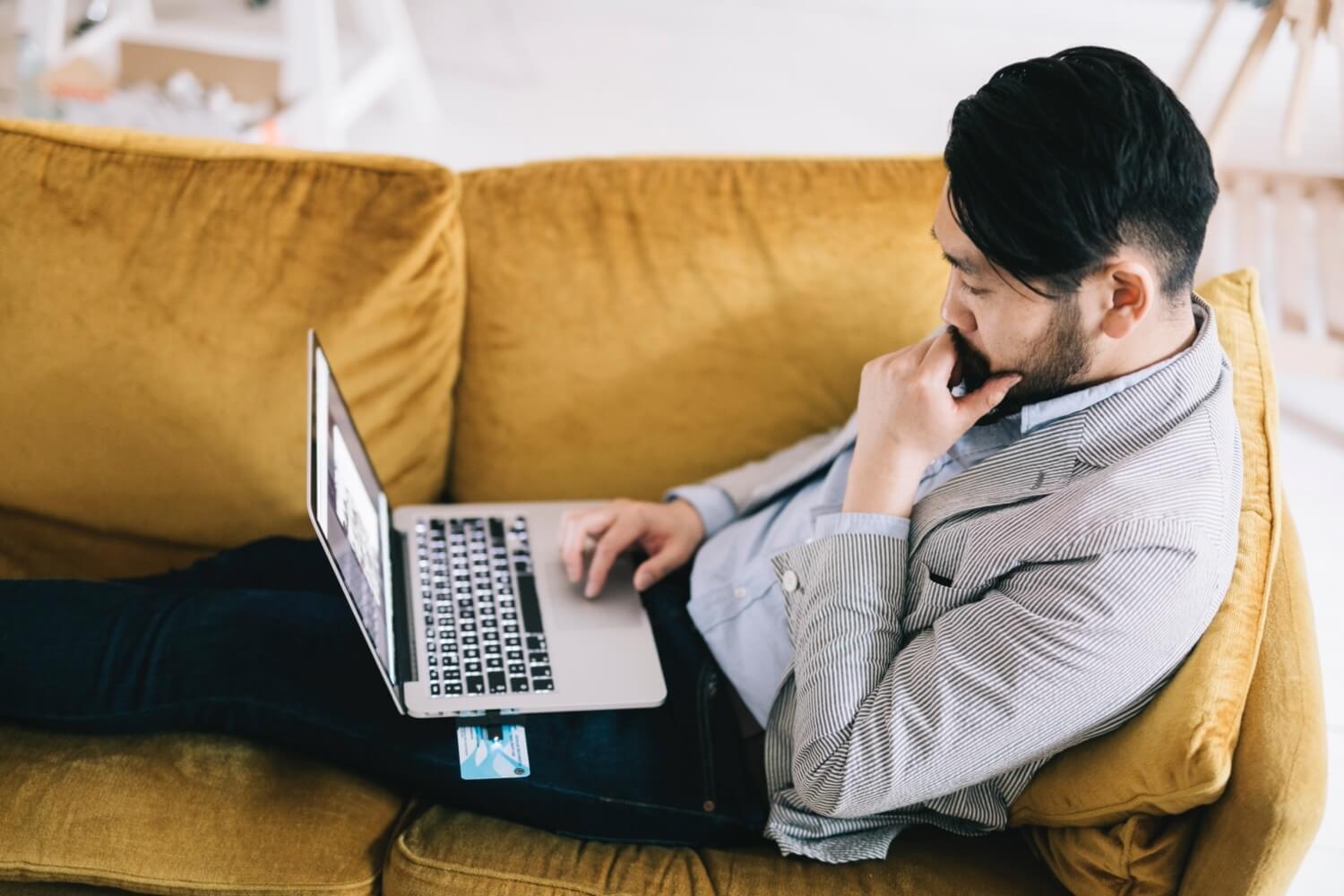 Choosing a business service provider to offer legal address and contact person service is probably one of the first transactions that an e-resident will face.
Naturally, you will pay attention to the pricing, services and additional features that they offer. Many have various packages available - from fulfilling the minimum requirements to registering a company in Estonia, to offering turn-key solutions that keep your company going through-out the year. Some also have expertise in a specific field or country you may be interested in.
Once you have found someone who's services and pricing suits you, you should check the background of the company before entering into an agreement.
We suggest you pay attention to the following:
Website appearance
Does the website look professional?

Is it informative?

Is it translated into English and is the level of the English language sufficient?

Can you find their contacts and legal information, such as company registration number?
These aspects show whether the service provider has invested in providing clear and sufficient information regarding their services and professional focus. The level of language on the website is a good indicator, whether you may expect some language barrier related issues in later communications. When legal information is displayed on the website, the service provider makes it easier for their potential customers to research their background.
Legal status and history
Start by entering the company name into a search engine. From Google search, for example, most likely among the first results you will see various credit data reporting databases such as Inforegister, e-Krediidiinfo and teatmik. You can start directly from one of those databases, though it is recommended to browse through the search engine results as well.
Credit data reporting databases help to answer questions, such as
Is the company registered officially?
You will see the legal form; registry code and registration date; field of operation; address and contacts. All confirming whether the information displayed on the website is accurate.
Has this company been operating for a while?
In general, if the company has been operating for years and not just months, you can expect it to be functional. Of course, you should consider other information among the age of the company, for example, feedback from other customers, taxes paid, etc.
How many employees do they have?
If you are looking for around-the-clock service and accessibility from your service provider as well as a variety of services, you may want to look for companies who have hired employees to cater to all their customers. If you are looking for a more personal touch and tailor-made solutions, a smaller company is likely to be more flexible. You may notice that a company doesn't have any employees, in this case, it is likely to be a one-man company. Many business service providers listed on the Marketplace have 1-5 employees. Some companies have grown over the years and the number of their employees is in double digits.
What is their field of activity?
Pay attention to what is their main field of activity. For the first year of operations, this is chosen when a company is registered. Afterwards, the main field of activity is the one that has generated the most value.
Has the business name changed over time?
If the name has been changed often, this may be a sign of risk. Do additional search engine search on former names as well. This information may come out from the free data reporting databases, or you can purchase additional information from the database, or request information from e-Business Register.
Who are the owners and representatives of the company?
You can see the persons behind the company from teatmik, Inforegister and e-Business Register. Use a search engine to find additional feedback about them. Pay attention to whether they have other companies related to them, whether there are any news or opinions that may raise red flags.
Licensing and credentials
Are there any requirements for activity licences

? Have they obtained them? Do they have other credentials required to offer their services?
All business service providers, who offer legal address and contact person service, must have an FIU-licence as they are providing trust and company services. This information is displayed in teatmik or you can search it from the Register of Economic Activities.
The financial state of the company
How are their financials, have they paid taxes, are the VAT liable, do they have tax debts?
Tax data is a sign of how the company is operating. And when choosing a business service provider to help you ensure that your reporting is done in time, you would like them to lead by example. You can buy this information from credit data reporting databases. There are also some instructions on how to analyse the data. Or you can pull this data from e-Business Register. Estonian Tax and Customs Board also has e-services from where you can get this data. See the Available resources section below.
General feedback about the services
Besides legal and tax information, pay attention to feedback to from customers and business partners. When choosing a service provider, you can also ask proactively for feedback from social media platforms.
Choosing a service provider from Marketplace vs search engines
When you choose a business service provider that is listed in our Marketplace, the research that we have spoken about in this article has already been done by us, as well as some additional checks. If you do search around the web for other service providers, we advise you to at least consider the questions brought out above.
Same should apply to any counterparty of a business relationship you wish to pursue. Check below for a comprehensive overview of available public databases put together by the Estonian Tax and Customs Board.
Available resources
Estonian Tax and Customs Board has compiled a comprehensive overview of available public resources you can use to conduct research on business partners or corporate customers prior to entering into business transactions with them.
Majority of these online inquiries are available for free, for some, you will need to pay a moderate sum of money.
Public databases for conducting background research
Besides public resources, you can contact private sector companies, who offer background checks, credit checks and due diligence as a service.
If you wish to read a slightly consolidated version of the available online databases and transparency, read an article in our blog.